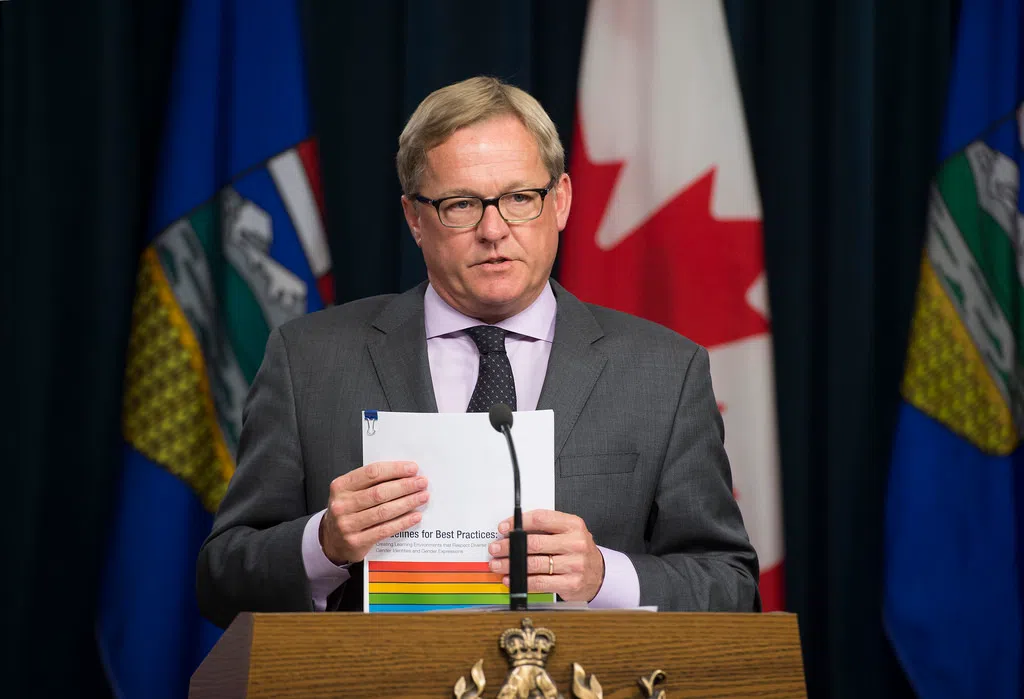 Alberta is looking to bring in one standard age for kindergarten students.
Education Minister David Eggen introduced Bill 28, which will make a variety of changes to the School Act.
Currently, school boards can decide on their own entry eligibility cut-offs for when five year olds can begin kindergarten.
Under Bill 28, a child will have to be 5 years old when they start kindergarten or by December 31 of the same year and the cut-off will start in the fall of 2020.
The goal is to ensure a reasonable start date for education and a level playing field for competing school boards.
The Alberta government has also officially passed a bill that strengthens the rules surrounding gay straight alliances in schools.
This is to ensure that no student will be outed.
The bill passed by a vote of 42 to 23 and hopes to make it so no students can be denied in their efforts to set up peer support clubs.