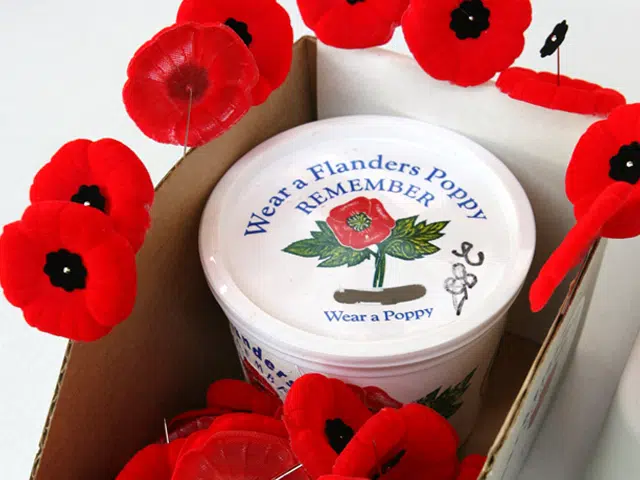 The Calgary Police Service has charged a 29 year old man in connection with several poppy box thefts that occurred last week.
On Thursday, November 9th at around 8am, Calgary Police responded to a call after a poppy box was reported missing at a gas station in the 1800 block of Uxbridge Drive NW.
Officers were told another poppy box had been stolen from a business nearby.
A suspect description was shared and according to that release, another poppy box theft was reported at a gas station in the 6400 blcok of Centre Street a few hours later.
Jesse Rodichuk of Calgary has been charged with three counts of theft under $5000.
Police report there were 27 poppy box thefts between Friday October 27, 2017 and Sunday November 12, 2017.
Anyone with information on any poppy box thefts is asked to contact the Calgary Police or Crime Stoppers.