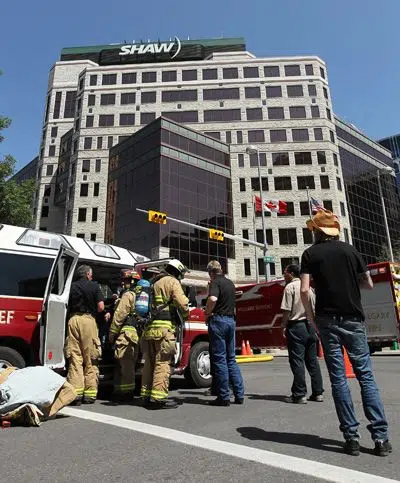 The Calgary Fire Department responded to a carbon monoxide alarm in 1100 block of 3rd Street SE at around 3am.
Fire Crews coordinated a suite by suite, floor by floor evacuation on a 42 floor high ride residential complex.
Approximately 100 residents were directed across the street and were temporarily sheltered at a nearby casino.
Fire crews utilized the building heating, ventilation and air conditioning system to pressurize stairwells and floor hallways to safe levels.
The cause of the CO accumulation was believed to be the snow, air temperature, pressure and wind direction which combined to push the building boiler exhaust into the air intake system.