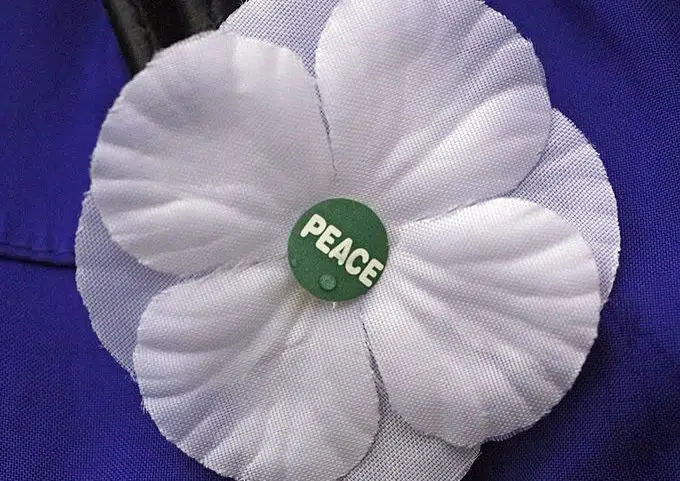 As Remembrance day comes up this weekend, the great poppy debate has once again taken hold of Canadians.
It's been five years since the white poppy campaign started, and the movement says they are still recovering from their ugly standoff with the Royal Canadian Legion.
Organizers behind the white poppy campaign, which promotes peace and remembers civilian casualties of war, admit that the legion's opposition has undermined the popularity of the white poppy.
Author and peace activist Heather Menzies says "Unfortunately, the legion's negativity – turning it into an either / or – has done a lot of damage in terms of discouraging people."
In 2010, the legion threatened to launch a lawsuit against the alternative poppy drive, claiming that the brand was in possible copyright violation of the legion owned and trademarked red poppy.
Shortly after the lawsuit was filed the group met with the legion to try and come to a compromise, but Menzies says the veterans weren't interested.
"I thought we had made some progress in shifting the paradigm on what would be the focus of Remembrance Day," says Menzies, whose great uncle and father fought in both the First and Second World War.
"That would mean honouring the dead but also lamenting war because it is so destructive… I thought they heard us that day… (But) they just kept reiterating, 'we want to defend our brand,' which is the red poppy"
Regardless of the reasoning for the push against the white poppy, Canadians still seem to prefer the classic red choice.