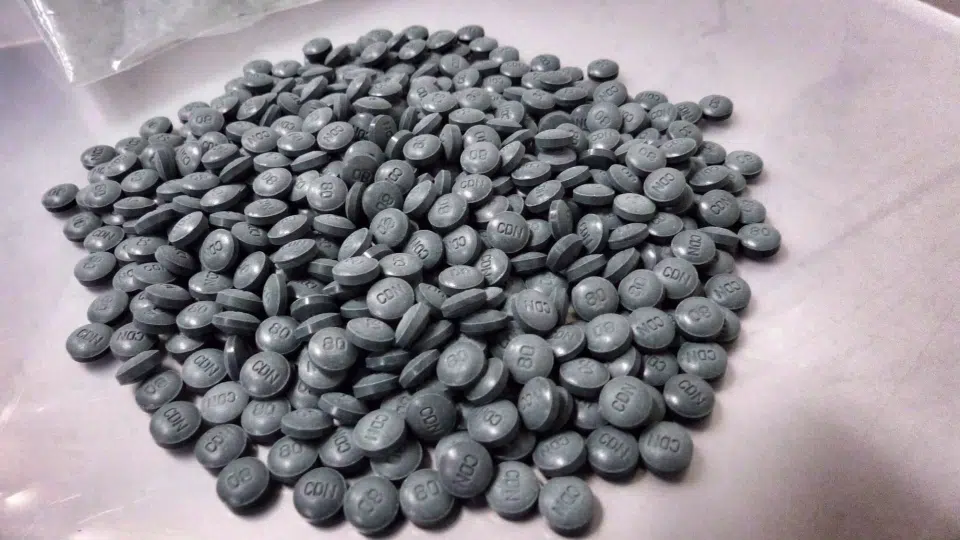 Edmonton Police have laid charges in a record breaking fentanyl bust.
In July, the Edmonton Police Services raided locations suspected of drug activity and recovered nearly 130 thousand pills having a street value of 3.9 million dollars, making for the largest seizure in Canadian history.
Police confirmed four people were charged yesterday.
Dennis Trin, Landen Wisbey, Thinh Dinh, and Wayne Tran are charged with multiple drug related charges.
In total, investigators seized:
Four kilograms of cocaine with an estimated street value of $129,000
Eight kilograms of methamphetamine with an estimated street value of $52,000
834 grams of cannabis extract with a street value of $58,000
130,00 fentanyl pills worth an estimated $3.9 million
113 grams of carfentanil with a street value of $14,000
658 grams of fentanyl-laced powders with estimated street value of $115,000
Approximately 100 kilograms of buffing agent
More than $1 million in Canadian currency
Four portable cement mixers
Two pill presses
A 2001 Ford F-150 with a hidden compartment