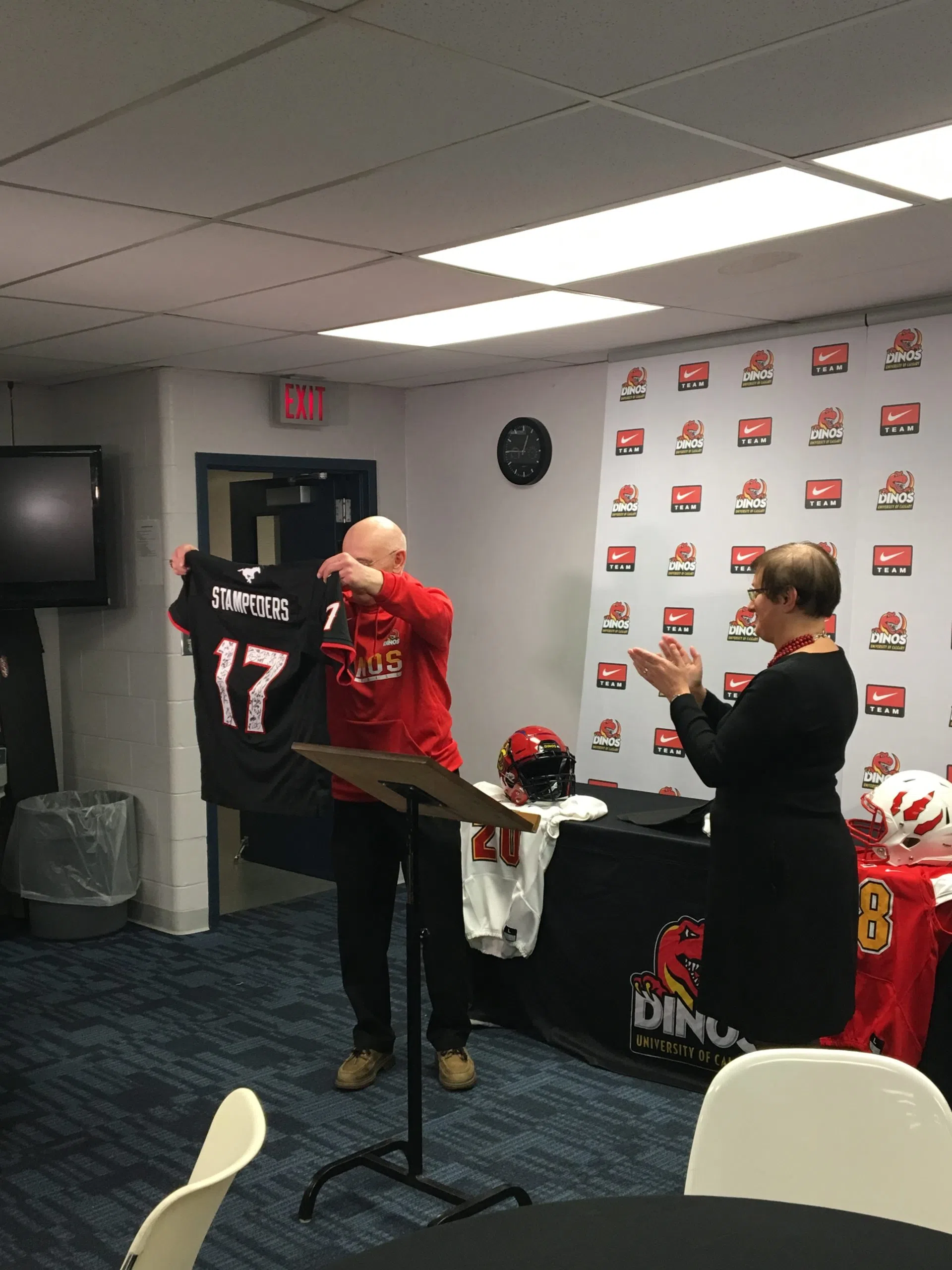 A legacy donation of brand new jerseys to the Dinos football team has been announced by a long time supporter.
Jack Neumann was the sports information director for the university from 1978 to 2007, and hasn't stopped giving.
Neumann is known for staying involved despite his retirement, he has continued giving his time to support the team during the season.
President of the University of Calgary, Elizabeth Cannon, praised Neumann for his financial and personal contributions to Dinos athletics.
Neumann has vowed to perpetually fund jerseys for the football team, specifically in the tradition red and gold colours.