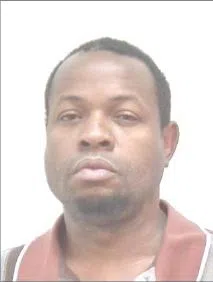 The Calgary Police Service Homicide Unit is seeking public assistance locating a person of interest in relation to a fatal assault on October 27, 2017.
Police responded to reports of a serious assault around 8:20 PM on the 700 block of 67 Avenue SW that left one man dead.
The victim has since been identified as 30-year-old Jordan Gregory Frydenlund.
Police are now looking for the public's help in locating Jonathan Sylvanus Francis Sylvester as they believe he may have information regarding the assault.
Sylvester is known to frequent homeless shelters in the downtown area.
Anyone with information about Sylvester's whereabouts is asked to contact police by calling 403-266-1234, or the Homicide Unit Tip Line at 403-428-8877.