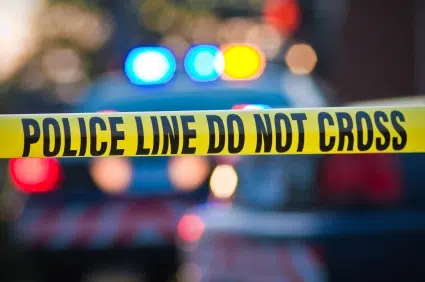 Montreal police have arrested two men in connection with a Calgary death.
Calgary police said officers were called to an apartment on Saturday in the 3400 block of Southeast Calgary, where they found the body of 23 year old Mvemba Eriq Afonso (Eriq Afonso Mvemba). It was reported by officials that Afonso died due to gunshot wounds.
C-P-S said a black dodge was reported around the scene of the crime in Calgary and on Tuesday, Quebec's provincial police force alerted the C-P-S after its officers pulled over a truck matching the description.
Police said in a media release Wednesday that the victim had been visiting a friend but was alone in the apartment at the time of the shooting. They believe motive was for robbery of money and drugs within the residence.
Mourad Gasmi, 21, and Shannoh Jabet, 22, were arrested for second-degree murder and are both being transported back to Calgary. Anyone with information on the crime is asked to call CPS at 403-266-1234 or contact Crime Stoppers.