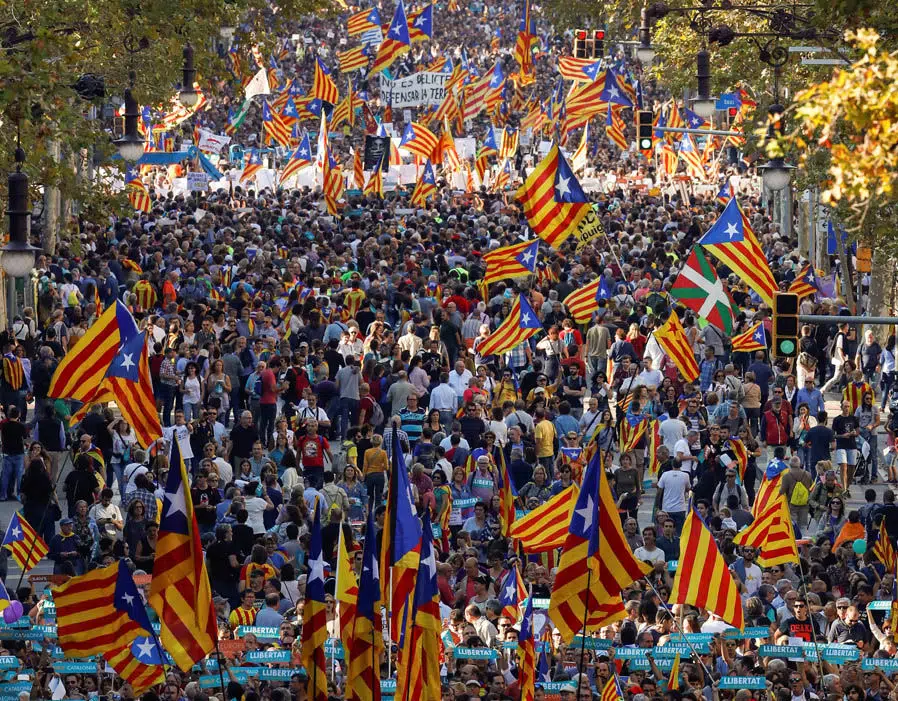 The Catalan parliament has voted to establish an independent republic,
The Catalan mp's voted for independence by a vote of 70 to 10 earlier today.
Thousands of people gathered outside Catalonia's parliament building in support of the region's independence bid cheered and danced at the move.
Opponents of the independence accused the regional president and his allies of ignoring the majority of Catalans who wish to stay as a part of Spain
The Spanish government is expected to remove the region's president and impose direct rule within the next few hours.