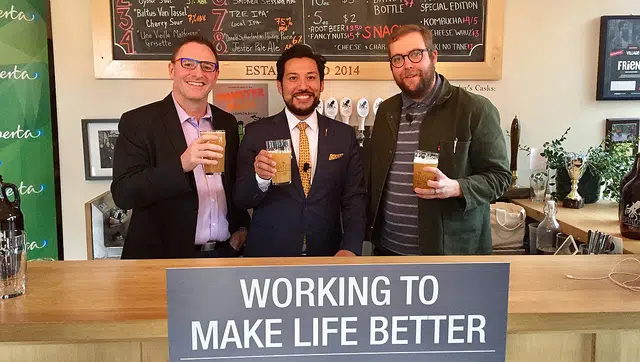 In the middle of Alberta Beer Week, the Alberta Small Brewers Association has received a $60,000 grant from the Government of Alberta.
Culture and Tourism Minister Ricardo Miranda made the announcement at The Dandy Brewing Company in Calgary today.
The grant will help develop the province's local beer brand to establish craft brewing as a must-visit for beer fans and brewers around the world.
The money will be focused on further developing the brand, introducing a digital platform to promote local touring and the establishment of an industry focused education program.
24 new breweries have been established in Alberta since July 2016.
Miranda says the grant will help diversify the economy while also providing the opportunity to "truly show people what our own craft brewing industry, and our brews, are made of."