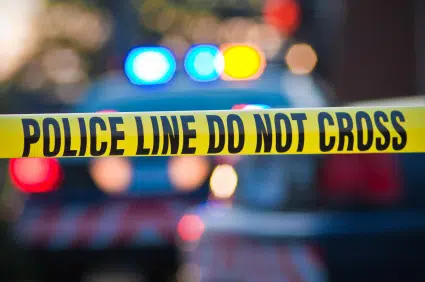 The Alberta Serious Incident Response Team is investigating a fatal, officer involved shooting.
The shooting occured at 4am Thursday morning during a routine traffic stop in downtown Gleichen.
During the traffic stop one of the officers observed a firearm in the vehicle. The officers attempted to make an arrest when a confrontation occured and one of the officers discharged his pistol.
The driver was described dead at the scene and the officers involved were not injured.
RCMP say there is no further concern for the safety of the public.