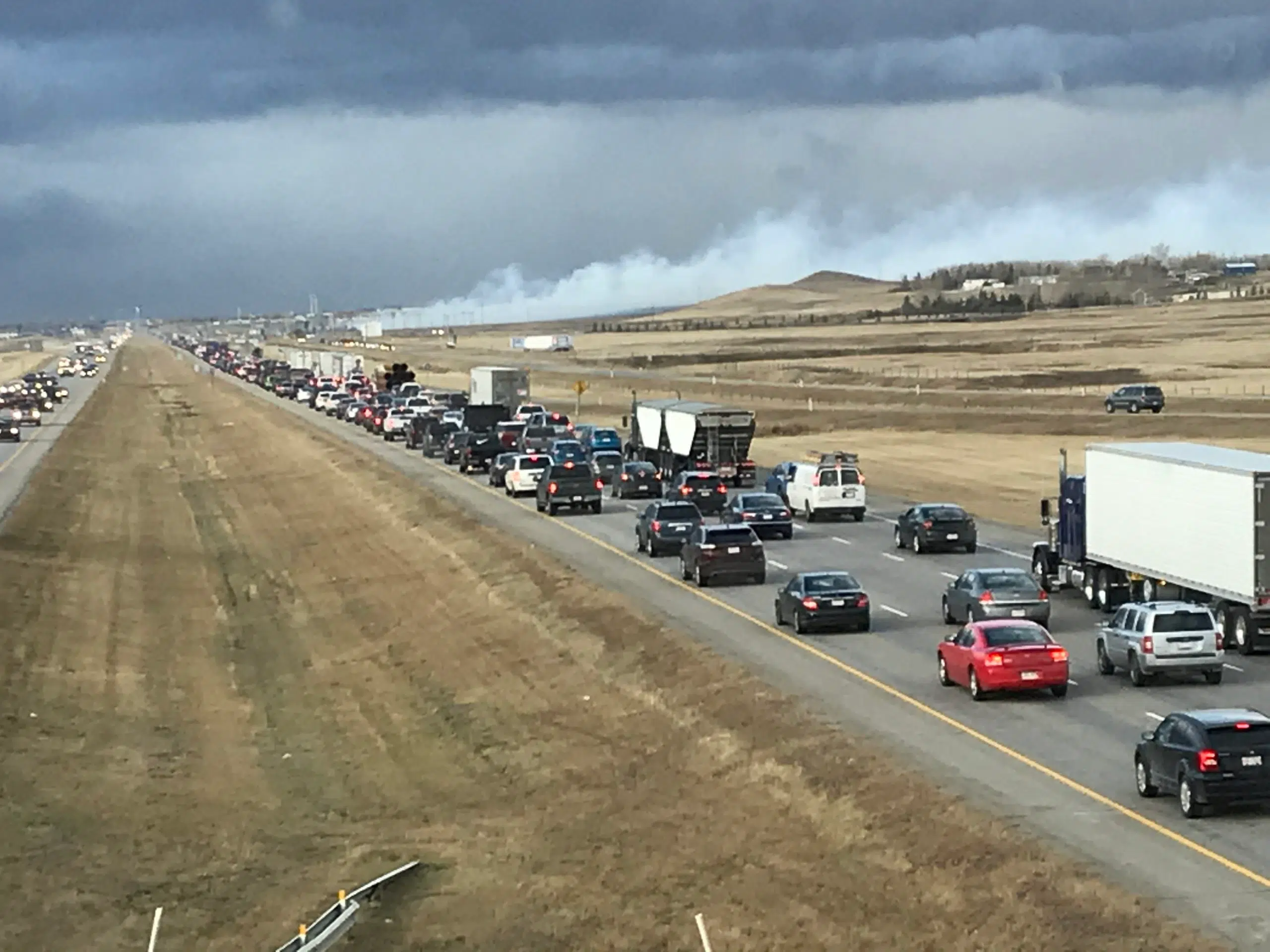 UPDATE:
WITH CONTINUED FIRE AND WIND ISSUES THROUGHOUT ALBERTA, EMERGENCY ALERT ALBERTA IS CONTINUING TO BRING OUT ALERTS.
RESIDENTS OF GLEICHEN ARE BEING TOLD TO EVACUATE NOW.
ANY RESIDENTS ARE BEING TOLD TO EVACUATE TO STRATHMORE CIVIC CENTRE OR STANDARD COMMUNITY HALL. THERE IS VERY LOW VISIBILITY IN THE ARE DUE TO SMOKE SO IF YOU CAN AVOID TRAVEL IN THE AREA, DO SO.
Residents of the Sharp Hill community as well as people living in southeast Airdrie are being forced to evacuate their homes due to a wind-whipped fire sweeping over the area.
The intense winds are fanning the flames as smoke hangs over Highway 2. Traffic is at a near dead stop as first responders try to handle the situation. Damage has already started in Calgary and surrounding area and the strong winds are not expected to die down until around midnight.
Evacuees are asked to go to the No Frills store on Yankee Valley Blvd in Airdrie to register.